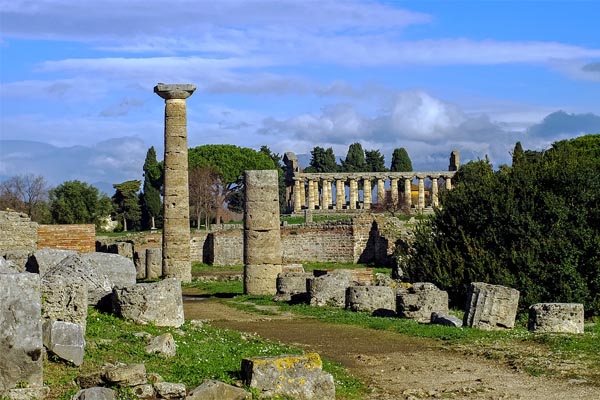 PAESTUM
The ancient town of Paestum, located in the Campania region near the Tyrrhenian Sea to the south of Salerno and just north of the Cilento National Park, has its own railway station.
Although Paestum has only been partly excavated, encircled by the imposing ancient city walls you will see the Temple of Athena, the Amphitheatre with its large pool, the Great Urban Sanctuary of Hera with two magnificent temples: the so-called "Basilica" and the Temple of Poseidon.
The National Archaeological Museum, founded in 1952 is housed in modern headquarters located near the ancient town. The fine collection includes the magnificent sculptures from the Treasure found in Hera's Sanctuary and the extraordinary paintings from the Tomb of the Diver.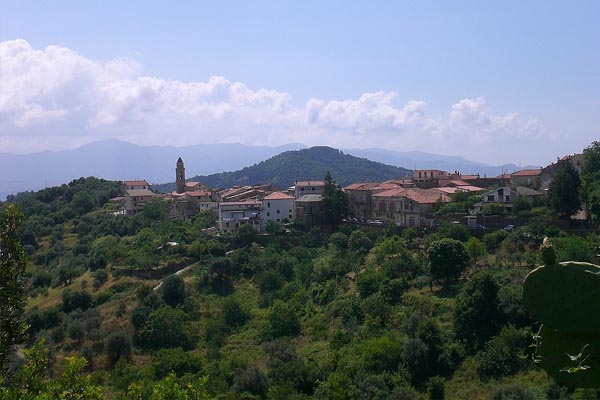 CILENTO
The Cilento Coast stretches from the Gulf of Salerno to the Gulf of Policastro.
It is renowned for its natural and unspoilt beauty and the quality of its water. Every year many places along the Cilento Coast are awarded the Blue Flag.
Extraordinary towns like Acciaroli, Pioppi, Castellabate, Pisciotta, Palinuro, Ascea, Camerota, Scario, Agropoli, Capaccio Paestum and many other small hill towns can be visited in the Cilento area.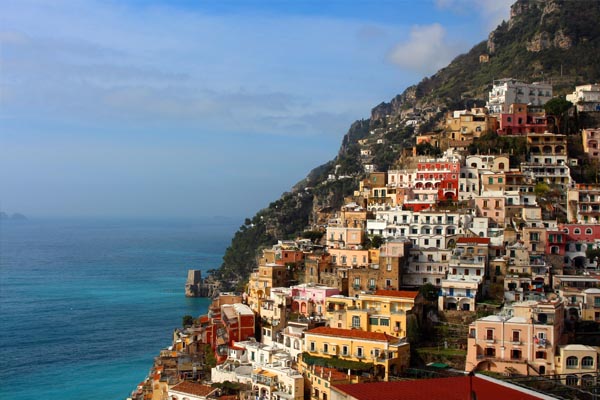 THE AMALFI COAST
The Amalfi Coast is located between the peninsula of Sorrento and the Gulf of Salerno and is famous all over the world for its stunning natural beauty and its beautiful towns : Vietri sul mare, Cetara, Amalfi, Ravello, Positano and many other places to discover.
The Amalfi Coast is a UNESCO World Heritage Site.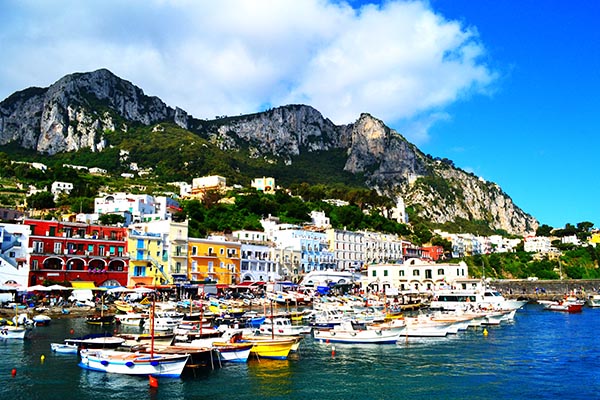 CAPRI
Capri is an island in the Gulf of Naples facing the Sorrento peninsula. The Island of Capri is one of the most picturesque and visited places in the Campania region.
It is rich in grottos, the most renowned being the Blue Grotto, with its iridescent luminosity and dancing colours depicted by famous international artists and writers . You will also see the famous Fariglioni, picturesque rock formations emerging from the azure waters.
The island has two beautiful towns: Capri and Anacapri.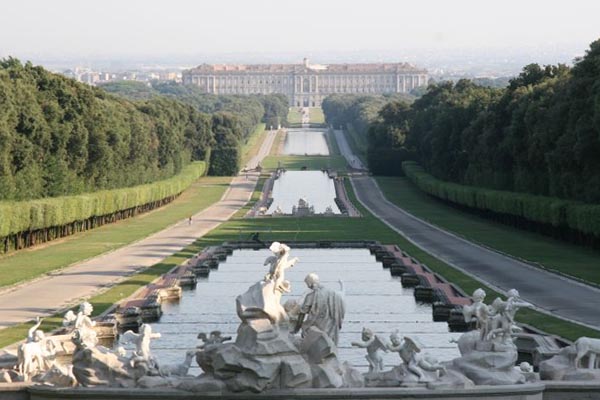 CASERTA
The Royal Palace of Caserta is the largest royal residence in the World, formerly owned by the Bourbon Kings of Naples.
In 1997 it was declared a UNESCO World Heritage Site along with the Architect Vanvitelli's aqueduct and the San Leucio Estate.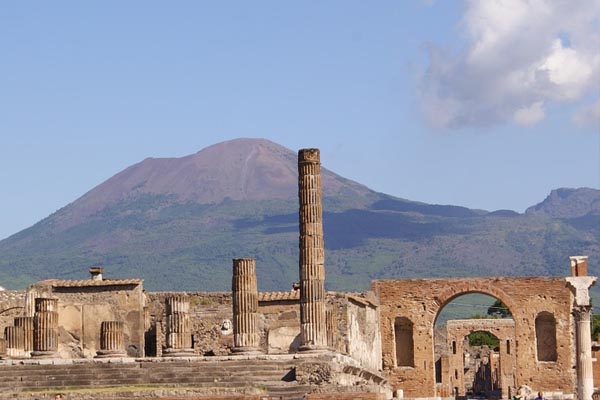 POMPEII
The archaeological excavations of Pompeii, located on the Civita Hill, just near the modern town of Pompeii, brought to light the remains of the Ancient City of Pompeii, buried under layers of volcanic ashes and lapilli during the eruption of Vesuvius in 79 BC, together with Herculaneum, Stabiae and Oplontis.